October 11th, 2011, 5:10 pm · 2 Comments · posted by Barry Smith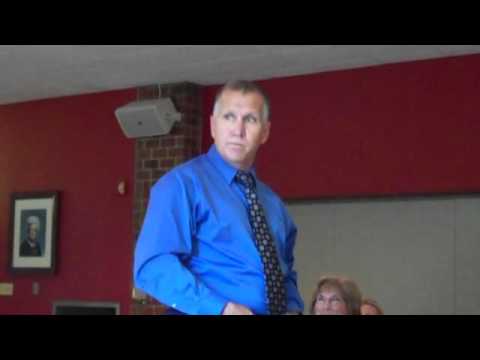 House Speaker Thom Tillis suggested in a town hall meeting that the state begin drug testing welfare recipients and state employees. In addition, he suggested that disabled people who need government aid look down on others (such as mothers with three or four children out of wedlock) getting welfare.
Tillis, a Mecklenburg County Republican, made the comments at a recent meeting in Mars Hill.
"If we come back in 2013, I don't know if we'll go as far as Florida, but if you're receiving government assistance and every once in a while we want to do random drug tests done on a fair basis, I think we should do it," Tillis told those attending.
"What we have to do is find a way to divide and conquer the people who are on assistance," Tillis said. "We have to show respect for that woman who has cerebral palsy and had no choice in her condition that needs help and that we should help. And we need to get those folks to look down at these people who choose to get into a condition that makes them dependant on government and say at some point that you're on your own."
Tillis acknowledged that he was throwing out strong political rhetoric. "Some of these things may just get me railroaded out of town," he said.
Tillis also suggested that people getting unemployment benefits and some getting workers' comp should be required to do weekly community service. Such efforts would give people "some sense of being more productive," Tillis said.